Become a yoga teacher…
Our yoga teacher training programs are designed to allow students to absorb a significant amount of information quickly. Our yoga teacher training students embody knowledge by putting it to practice every day of teacher training.
All of our 200hr yoga teacher trainings take place where students can immerse themselves in the natural world while also engaging in high quality yoga education. In addition to learning asana, meditation, philosophy, and pranayama, you will learn the art of living and teaching from the heart. All Yoga Academy International curriculum meet and exceed the International Yoga Alliance Guidelines.
Graduates of our yoga teacher trainings will be certified to teach yoga anywhere in the world and be eligible for registration with the International Yoga Alliance.
Upcoming 200hr yoga teacher trainings: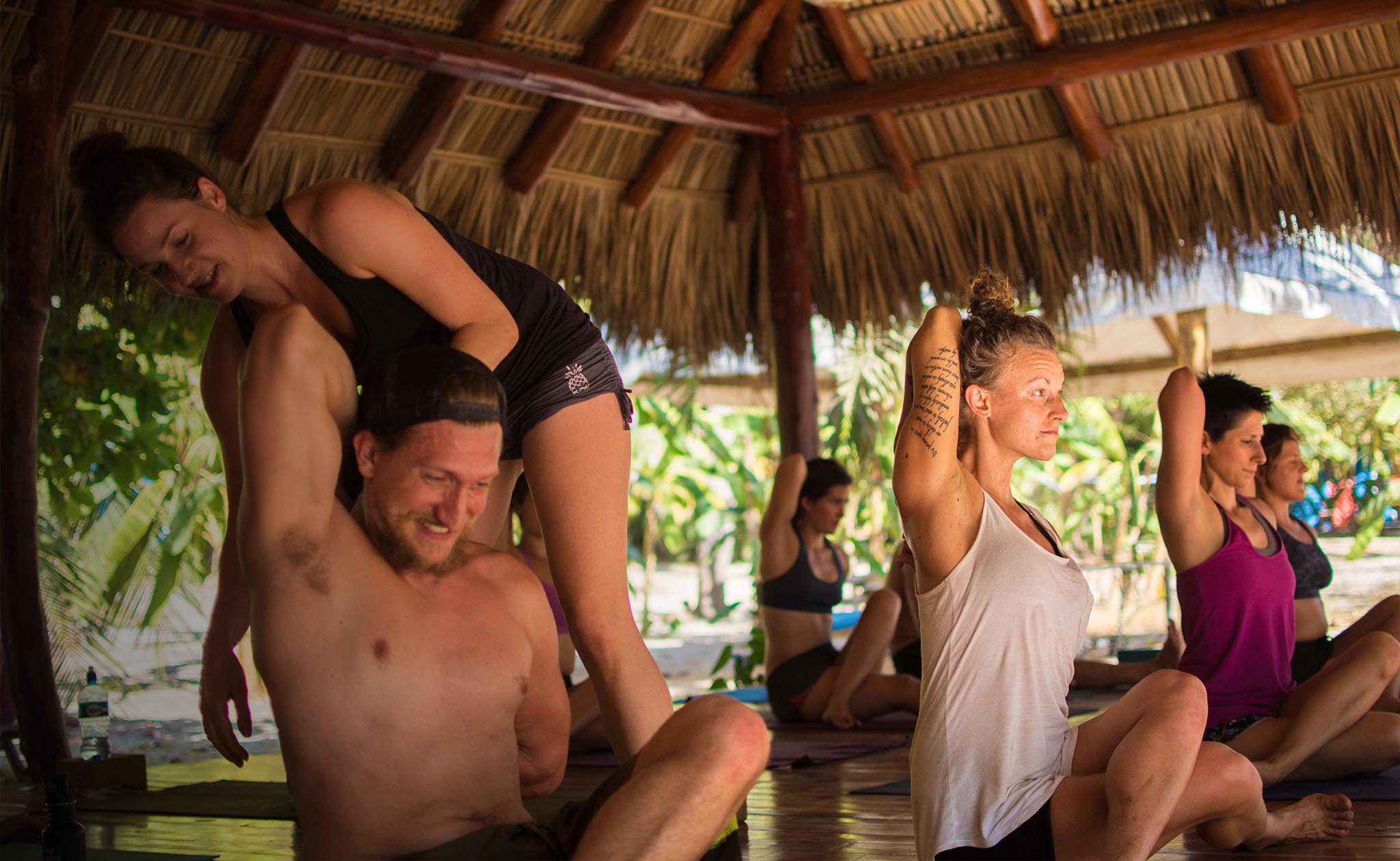 ---
February 11 – March 8, 2018
Our 200hr Yoga-Alliance Registered Teacher Training is a thorough, and progressive yoga teacher-training program. Yoga Academy International offers an incredible foundation to become a professional yoga teacher.  LEARN MORE…
---
july 15 -august 8, 2018
Our 200hr Yoga-Alliance Registered Teacher Training will take place on the stunning shores of Lake Atitlan, Guatemala. Our professional program is a thorough, and progressive yoga teacher training course. Yoga Academy International offers an incredible foundation of the lifestyles, philosophy and asanas of yoga. LEARN MORE…
What students are saying about yoga academy international's 200hr yoga teacher training course: