At Yoga Academy International, our faculty comes from a diverse array of backgrounds and yogic lineages. We believe in offering the best possible yoga education from seasoned experts. Our students have the opportunity to explore many different types of yoga from many different voices. We are respectful to all traditions of yoga.
Our highly qualified faculty provide an exceptionally rich curriculum. Each teacher is purposefully chosen to feed off strengths and knowledge of the others. Our faculty enables yoga teacher training students to learn a tremendous amount and integrate it fully into their own teaching styles. Students have an incredible opportunity to take in an extensive and well-rounded yoga training. We encourage our students to chose which yoga style or styles best fits their interests. Our attentive faculty are always available during trainings to encourage and facilitate learning from many yogic traditions. Each training hosts select faculty members to join the experience and create the most well-rounded trainings possible.
Yoga Academy International Faculty: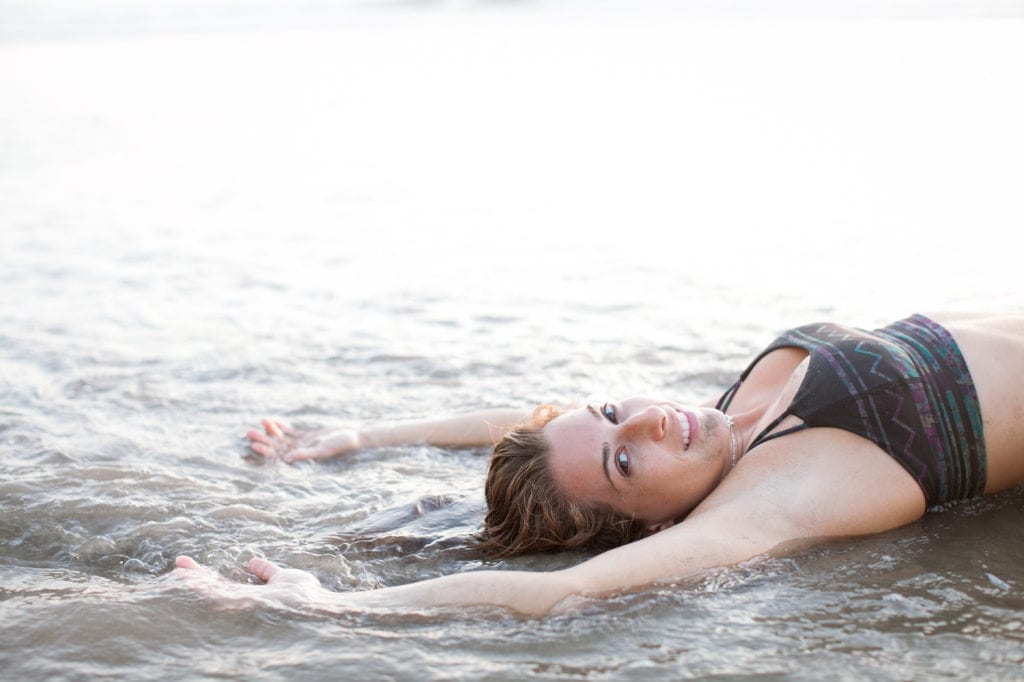 Lead teacher and founder of Yoga Academy International, Lauren is a globally celebrated yoga instructor. She has been teaching yoga for nearly a decade and comes from a variety of lineages and traditions. Lauren's appetite for yoga and travel are insatiable. She continues to study with world-class instructors whenever possible, all the while leading her own yoga retreats and workshops. Lauren has solid roots in Hatha yoga with continued studies in Vinyasa flow, Anusara, Ashtanga, Restorative and Yin Yoga. She is inspired by teachers who tell stories. She has studied under Seane Corn, Chris Chavez, MC Yogi, Susan Cohen, Nancy Goodfellow and many others. Lauren is passionate about sharing yoga from an authentic and soulful point of view. She believes that yoga practice can help uncover the veils that hide us from achieving our full potential.
Kezia Tatton
Kezia is a yoga instructor from the West Coast of Southern Ontario with 8 years of teaching experience. Kezia began yoga at the age of 16, and after two years of delving into the practice, Kezia traveled to Baja, Mexico to complete the 200-hour yoga teacher training at Yandara Yoga Institute. Since then, Kezia has grown her appetite for travel and has continued her yoga education through conferences, workshops, weekend trainings and yoga festivals. Kezia's classes focus on how to access poses with safety, then she encourages students to find their "edge", working with their body's ability. Every class, Kezia seeks to cultivate a balance between effort and ease, strength and flexibility, and to offer opportunities for challenge and growth that will leave you feeling confident and energized in your mind and body. Her informative yet lighthearted approach to yoga will help you explore this age-old practice of health and wellbeing.
Yoga director and co-owner of Pranamar Villas and Yoga Retreat in Costa Rica, Nancy is extremely well known for her inspiring and creative daily classes, workshops,and retreats, with students both locally and internationally. Her twenty years of committed practice, thousands of hours of trainings, and continual curiosity towards life's most mysterious aspects are all part of why she has so many devoted students. She began her Yogic studies in the Ashtanga Vinyasa tradition under the guidance of her first teachers, Dominic Corigliano, Tim  Miller and Pattabhi Jois. Nancy has completed over 500 hours of Yoga Alliance teacher trainings and began teaching in 1998. Nancy dedicated many years of study to the Anusara method with its amazing principles of alignment, Tantric philosophy and Bhakti filled practice. She completed over 500 hours of certified Anusara teachings and traditional non-dualistic Tantra studies.
Prior to training as a Physician specializing in Rehabilitation and Sports Medicine in the U.S., Mark grew up in Montreal, Canada and studied Exercise Science and Athletic Training. He subsequently practiced as a personal trainer and Strength and Conditioning Specialist before heading off to medical school. His love of travel has taken him all over the world and his passion for fitness and health has led him to a yoga and meditation practice which he currently incorporates into his busy daily life. His extensive knowledge of anatomy as well as the biomechanics of human movement and how it relates to yoga makes him an asset to our team. He believes a deep understanding of musculoskeletal anatomy is essential to any yogi's training and success as a future practitioner. He will introduce the students to musculoskeletal and functional anatomy and deepen their understanding of how different muscle groups contract and relax in perfect succession to create the beautiful postures of yoga.
Is an international physiotherapist, yoga and pilates teacher and feels blessed to have travelled to all four corners of the globe with her love of healing, movement and travel. Eliza set up a thriving physiotherapy clinic and seasonal yoga school in the snowy Japanese alps and regularly teaches anatomy and physiology at yoga teacher trainings worldwide. She is excited to be assisting lead instructor Lauren Rudick and looks forward to supporting participants in their yoga immersion and discovery. Eliza teaches a preventative, healing, and nurturing yet fun style of yoga presented with a combination of intellectual rigor, humor, and demonstration. Her teaching intention is to share the lightness that life and love can be when we give ourselves permission to be just that: ourselves. (Eliza is present at select YTTs).
Dikla Bitas
Is a touch therapist, using foot reading, touch techniques and movement routines in her work. She studied the Spalter method, of foot and body language investigation and touch techniques, in Spalter college in Israel. She practiced in a clinic in Tel Aviv for two years and in 2013 she went to a surfing vacation in Costa Rica, which has become her home ever since. Her biggest passions, beyond nature and surfing is for love, in all of its magnificent forms. Dikla finds love in everything she does.  Dikla believes that the biggest human potential is the capacity to love. From there all else grows. In her workshops she shares her knowledge about how to read and receive information about the body and personality from the feet and body language (according to the four elements). She will speak about the formation of habits, patterns of behavior, how a certain event is experienced and reflected in the body and feet and learn to recognize common discomforts and conditions. She will show how the body cannot be separated from our mind-soul-emotional world.
Tammy Foster
Travels the world sharing Kundalini Yoga as taught by Yogi Bhajan. She weaves her classes around the daily calendar of the Maya, and sets the tone through the chosen kriyas and meditations with the precision of the most ancient time keeping system. Her classes are eclectic and bohemian in style while at the same time designed to give the student a complete experience of the technology of Kundalini Yoga, as well as an expansive version of the depth of the Mayan Calendar and Western Astrology. She comes with a sacred light and offers herself wholly to her students. With her clear, potent style of teaching, you are sure to leave her classes feeling HOME within yourself through an understanding of your own personal relationship to spirit.